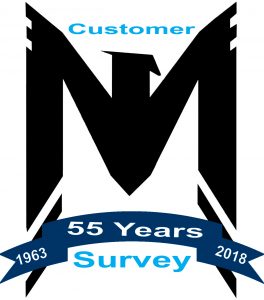 Mohawk's dedication to safety, quality, and above all else, satisfying customers requirements remains strongly intact. Over the past month, we offered a survey to hear our customers feedback, and here are some of the comments shared:
"The team at Mohawk does a great job supporting our site programs and making sure product is available when needed" – Medical Technology Customer

"Great company, service and fast delivery" – Oil & Gas Customer

"[Mohawk] is very responsive to emails and keeps us regularly updated" – Defense Customer
In terms of quality, 59% of respondents rate our products and services as 'Excellent', while the remaining 41% rate them as being 'Good'. Other optional categories were 'Adequate' and 'Poor' which no respondents used as answers.
Responsiveness and communication also rated very highly with 82% of respondents rating Mohawk's communications efforts as 'Excellent' and the remaining 18% rate Mohawk as being 'Good' with communication efforts.
The survey also highlighted areas of improvement and this year, customers indicated that delivery could be better. For the first two quarters of 2018, on-time delivery shipments average around 97% on-time, with a remaining 3% being late. In 2017, Mohawk had a 99% overall on-time delivery score among shipments made throughout the last fiscal year.
The dedication to excellence is unwavering. Thank you to all who participated in the survey and know, this feedback really does help in making a better customer experience. For more specific suggestions or to privately address any areas of concern, please contact Jeff Winslow, Marketing and Communications Manager to address. Phone: (302) 422 – 2500 ext. 101 or jeff.winslow@mohawk-usa.com.
Thank you again, to all who participated in this year's customer survey!