M68 Practice Claymore (Training)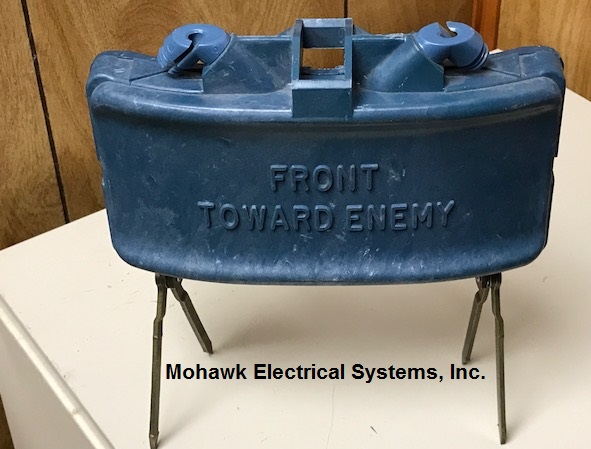 The M68 Practice Claymore is packed with 6 units in a carton including the M33 (pictured above).
Similar to the M18 Group, the M68 includes all the same materials with few exceptions. The M18 is M33 and color is blue (as shown above). The M10, (active version M4) is also blue in color and comes with a practice (inert) blasting cap.
Packing List

M33 Practice Weapon Body (Blue)
M10 Practice Blasting Cap (Blue)
M57 Firing Device
M40 Electrical Test Set
M7 Bandoleer
The following items can be purchased as a set or priced individually. Colors can be changed, but product would be permanently marked 'INERT'.
Please note: Mohawk only sells inert/practice M68 for military training purposes only. Mohawk will not sell the M68 or any of it's components to the consumer market. Please contact Jeff Winslow with any inquiries.
How to purchase?
Contact (302) 422 – 2500 or CONTACT US for the M68 Brochure or to place your order!