By: Jeff Winslow – June 5, 2018
MILFORD, Del. – This month, Mohawk Electrical Systems, Inc. turns 55 years old. Leading into their 55th year, president, Scott Welch, is the third generation owner of the small manufacturing company located in Milford, Del..
The Past
Starting out from humble beginnings, Mohawk was originally Mohawk Electronic Corporation when opening in 1963 in Frederica, Del. At that time, Mohawk began manufacturing cable assemblies for the U.S. Army known as the M4 blasting cap, a part of the Claymore Weapon System. The company was a joint business venture between father and son, the late Clarence Welch and Stephen Welch, respectively.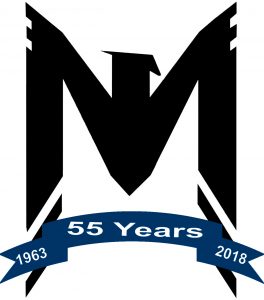 Take a look into the past: 
In the 1980's, Mohawk became re-branded as Mohawk Electrical Systems, Inc. and took over complete production of the Claymore Weapon System for both domestic and international militaries. Expanding into the commercial manufacturing lines for EED (electro-explosive devices), resistance welding, cable assemblies, electro-mechanical assemblies and small part machining.
In 1988, current president, Scott Welch, joined the company out of college and has performed many different roles before coming president in 1999 including operations, quality, and production.
In 2004, the United States Small Business Administration recognized Mohawk as Delaware's Exporter of the Year.
The Present
After more than half a century, Mohawk Electrical Systems, Inc. is still a small business. Making the move to its current facility in the late 1980's, Mohawk has a 24,000 sq. ft. production facility and a full-time staff of 30 employees, which includes 6 administrators.
Mohawk has accomplished many recognition's over the past few years. In 2017, Mohawk became the first company in Delaware to complete 30-years in the Delaware Workplace Safety Program, which was recognized by Delaware Insurance Commissioner, Trinidad Navarro in September 2017.
In addition to participating in that program, Mohawk is also active in the local community including memberships and affiliations with: Delaware State Chamber of Commerce, Chamber of Commerce for Greater Milford, The Boy's and Girl's Club of Southern Delaware, Delaware Manufacturing Association and Extension Partnership, Delaware Technical and Community College's Advanced Manufacturing Pathway program; and on a national level, the National Defense Industrial Agency (NDIA).
Still going strong in the 55th year in business, Mohawk continues to grow in production capabilities. Most recently, Mohawk now offers custom laser engraving for small components. Mohawk would like to thank everyone including past and current customers, vendors, and the dedicated staff behind the scenes that make being in business for 55 years possible.
(Web only – additional inquiries should be sent to: jeff.winslow@mohawk-usa.com)