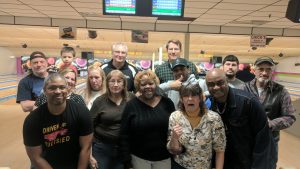 By: Jeff Winslow – March 12, 2018
MILFORD, Del. – This past Friday, Mohawk employees took to the lanes at the Milford Bowling Alley to support the Boys and Girls Club of Southern Delaware at their annual bowl-a-thon.
The event is held annually in March to raise money for the local chapter for before and after school care programs for local students in the Milford, Del. area. Mohawk has been a sponsor of the event for the past couple years.
This was a great team building opportunity for Mohawk's employees and also getting to meet other local businesses who sponsored the event. Check out pictures from the event below: