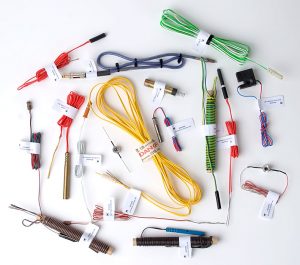 Working from military and customer specifications, Mohawk provides inert training aids to both military and detection unit customers. Being featured at the 2018 NDIA EOD Expo the week of August 13, 2018 in N. Bethesda, Md., Mohawk's lines of live and inert blasting caps and Claymore Weapon System (M18A1 live and M68 inert), will be on display.
Inert Blasting Caps
Largely manufacturing both M6 and Mk20 live blasting caps for the military, Mohawk also manufactures both blasting caps in inert forms, with inert caps for training and detection purposes. The live versions have bridgewire, a integral part of an electo-explosive device (EED), while the inert can have a bridgewire, but most customers for inert and training purposes, opt for an aluminium cap.
Also in the commercial Oil & Gas industry markets, EED's are used for oil exploration and collection. With the ability to manufacture both inert and live EED's for multiple markets, Mohawk has the solutions many military and detection companies need to reach their training and testing goals.
Claymore Weapon System
While the live Claymore Weapon System (M18A1) would be an active weapon in battle; however, the M68 allows for safe practice when in basic training or continuous training exercises while giving the real world feel. The M68 could also be used for EOD testing explorations, but it's primary purpose of the Claymore is to be used in active battle during enemy attacks.
Learn more
If you would like to know more about how Mohawk can help you with inert training aids, please email: Jeff Winslow at jeff.winslow@mohawk-usa.com or visit our website to learn more about our military and commercial manufacturing capabilities.