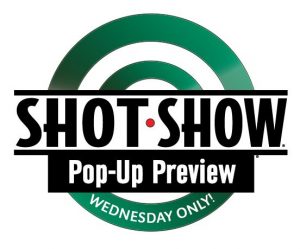 Are you ready for the 2019 SHOT Show? 
Mohawk will be exhibiting at the one day only, Pop-Up Preview on Wednesday, January 23, 2019 in the 5th floor Palazzo Room; in booth W1735. But, before Mohawk hits the Sands Conference Center in two weeks, take a look at some of the products we will be exhibiting during the show.
The Claymore Weapon System (M18A1) has been an active, hand-activated land mine used by domestic and international armed forces since the Vietnam War. The Claymore's inert version, M68, is a practice system used in basic training to show soldiers the realistic packaging and deployment of the weapon system.
Bridgewire assemblies are used in a variety of explosives and as an OEM for the M6, Mk18 and Mk20, Mohawk has the capabilities to mass produce EED components in large quantities. See our production video below:
Meet with Mohawk in Vegas!
Mohawk will be exhibiting on Wednesday, January 23, 2019, but will be accepting meetings the entire week of January 21st! To set up a meeting with Mohawk, please email Jeff Winslow, Marketing & Communications Manager, jeff.winslow@mohawk-usa.com.
Follow Mohawk on LinkedIn to see updates while in Vegas. See you at the SHOT Show!